Call it the '22 Comeback Special. Elvis Presley is making another comeback this year, with Baz Luhrmann's Elvis film filling theaters with a film that captures the impact Presley had on popular music. and pays homage to black American blues, gospel and rock'n'roll from which he was influenced.
One of the film's key moments centers on the '68 Comeback Special, the TV show he did for NBC that year, and Elvis' confrontation with manager Colonel Tom Parker as The King is trying to regain some relevance after years of throwaway movies and cornball soundtrack albums. .
The '68 Comeback Special was originally conceived as a Christmas show – and it aired on December 3, 1968 – but filming for the special took place in the summer of that year. The segment for which he is perhaps most famous today – the live "in the round" sections featuring Elvis jamming with his band – was filmed on June 27, 1968 at NBC's Studio 4 in Burbank, Washington. California.
The idea to bring Presley's number back to basics came to producer Steve Binder during rehearsals. After a day filming the most theatrical numbers, Presley and his guitarist Charlie Hodge would sit in their dressing room with guitars and jam. It was so much fun Binder suggested this should be the show – for a while he even considered filming it in their locker room – and when Elvis agreed, the producer brought in original guitarist Scotty Moore and drummer DJ Fontana.
"When we first went there, we thought we'd be standing [like a regular gig]Scotty Moore told me in 2002. Then Binder explained the plan. He wanted it to be informal, with the playfulness and excitement that comes from jamming. The only directive he gave to the musicians was "Don't swear!"
"That part of the round was 'whatever happens, happens,'" Scotty said. "We didn't even have a set list. I actually had my guitar and my amp and he had his rhythm guitar, and we thought we were going to sit down so I didn't wear a strap…"
Scotty Moore had brought a 1963 Gibson Super 400 CES for the show. He had bought the guitar in '63 at a store in Chicago for $237 and a parts swap for a Gibson bass, and used it on his 1964 solo album. The guitar that changed the world. Elvis was playing a 1960 Gibson J200 acoustic.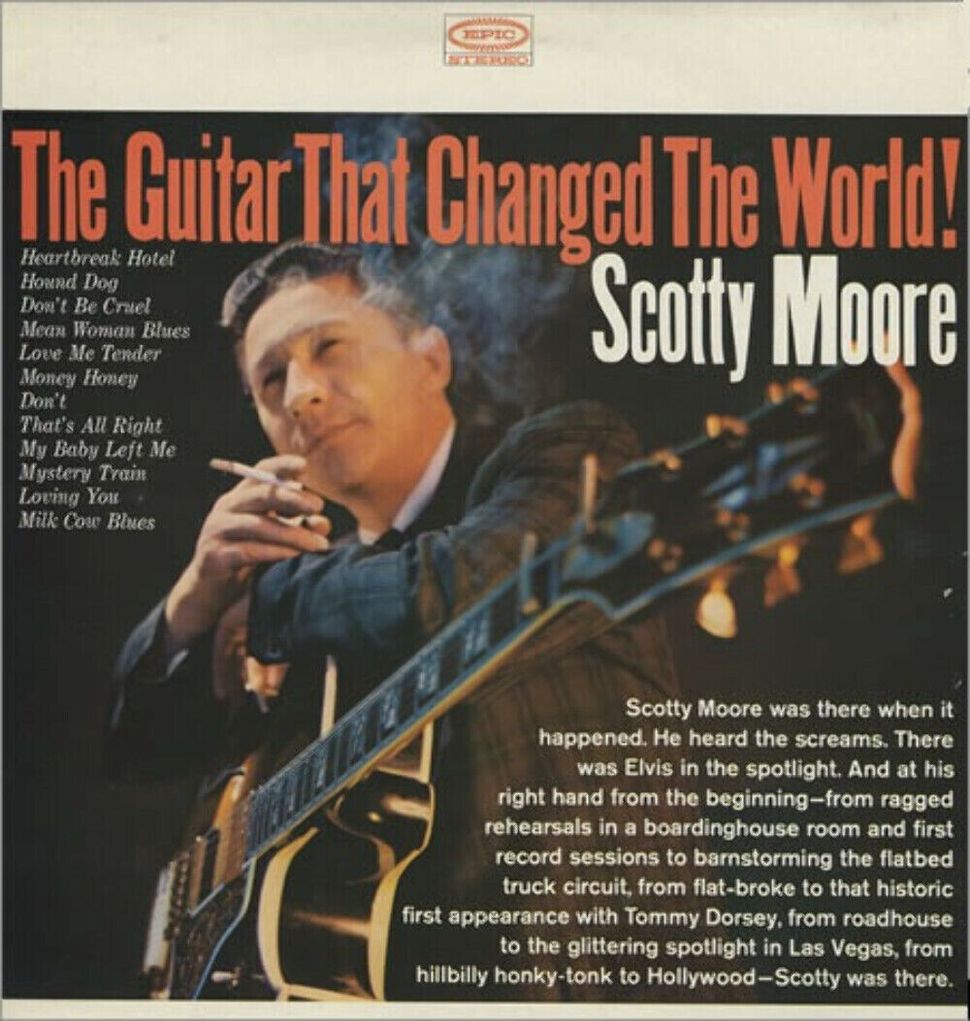 The TV show filmed the segments in the round over two performances. Debut show 'Sit Down' captures Moore's Chet Atkins-influenced electric style as he goes solo Its good and adds his signature licks to Altar of broken hearts.
After a humorous rendition of Love meElvis looks at Moore and says, "Let's trade axes," and hands Scotty his J200.
"He asks to borrow my guitar because his isn't loud enough," Scotty said. "Next time you see her, look at the expression on my face, like…I wish I had thought fast enough to say, 'No! Get your own guitar!'
Armed with the electric guitar, Elvis rips that of Jimmy Reed Baby what you want me to do, brilliantly, literally taking the lead. Back in front of an audience, playing the rhythm and blues he loves, his guitar playing is rough around the edges but tough and exciting. Boots are stomped, musicians shout encouragement, and a decade of pop hokey is forgiven.
(On other segments, Elvis also turns to an electric guitar to modernize his image. The Hagstrom Viking II he used in the Guitarist segment recently sold for $625,000.)
In the second "sit down show" (available now on several box sets), the two men do not exchange guitars (at the beginning) and the song lacks punch. Scotty's playing is smooth and melodic, with country accents. They do a few more songs, then swap guitars and try again. Instantly, Elvis is transformed. It's as if the electric guitar itself brought something to his performance (perhaps an acknowledgment that the new kids on the block – the Beatles and the Stones – are electric players?).
Scotty, a Chet Atkins fan, is skilled – but Elvis plays his heart. "He was a great rhythm player, really good," Scotty said. "He wasn't a good enough player that he could start playing lead guitar on any song or in any key or whatever, but on songs that he knew…
"When I first met him, that's what impressed me the most. He had a good rhythm on the guitar and a good rhythm in his voice. We did a few songs and they were very rhythmic .
They were. These rhythms changed the world.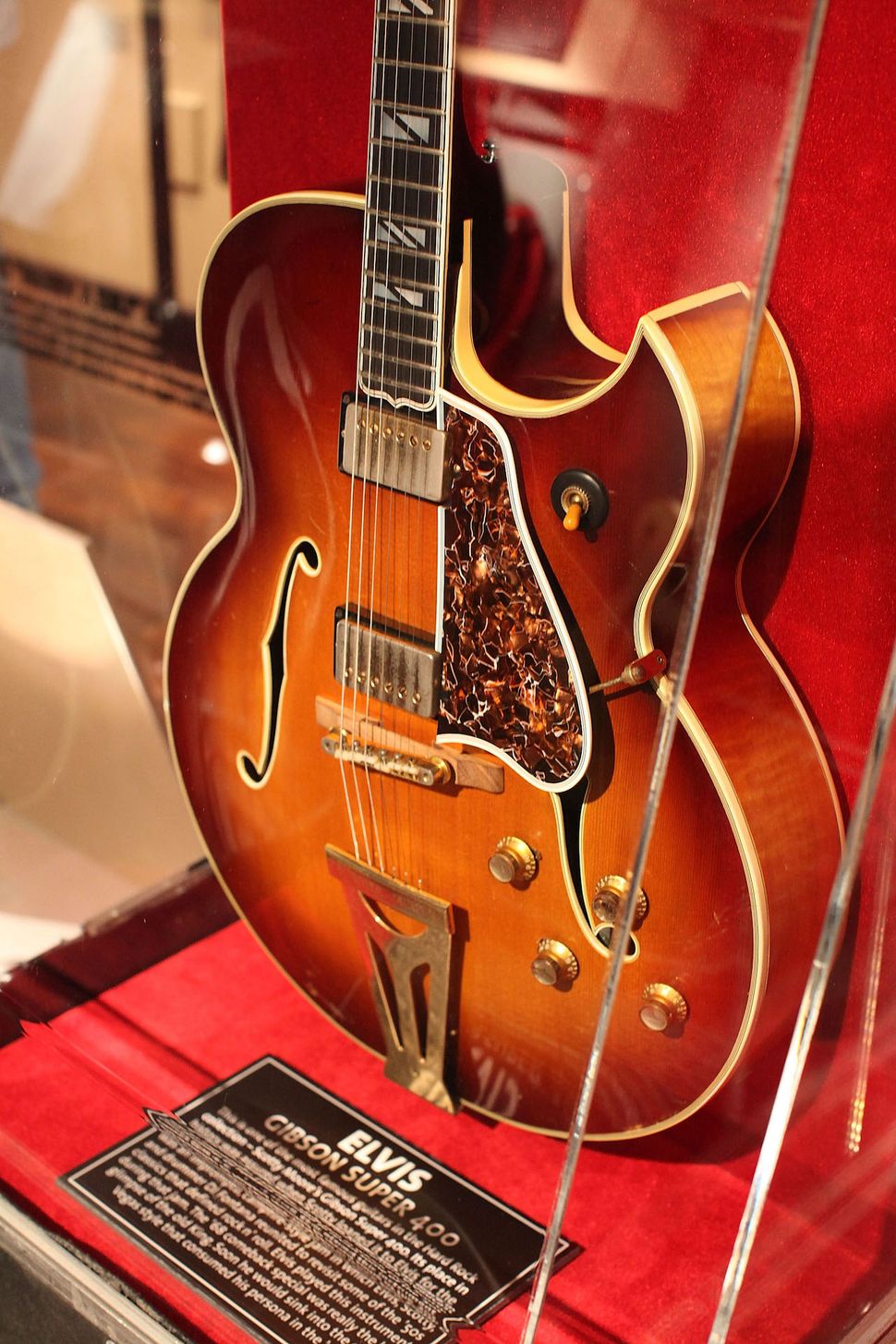 In the Comeback Special, Elvis defends Blue suede shoes. But without a strap, he struggles, wedging the guitar on his lap using his chair.
"We don't have a strap?" Elvis asks Scotty.
"No", replies the guitarist.
"Do I have to keep my leg here all night?"
"Yeah," Moore says, adding, "Look at it" (i.e. watch out for my guitar).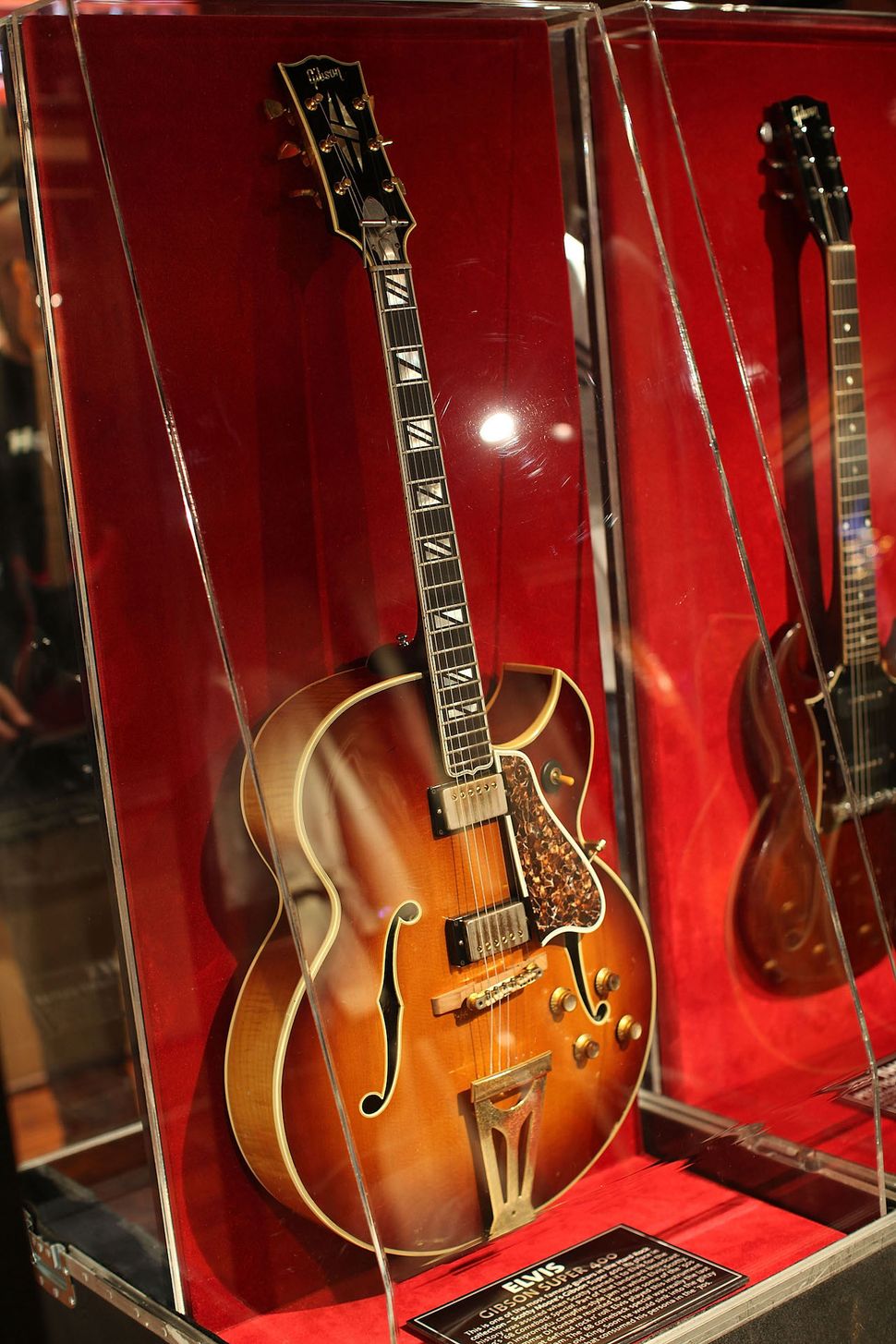 That day, June 27, 1968, was the last time Scotty Moore saw Elvis. "That was the last time I saw him or played with him," said Scotty, who died in 2016 and whose character barely appears in Baz Lurhmann's film. (Although the film focuses on the drama surrounding the special, the "seated sessions" do not appear in the film.)
"He really wanted to do a European tour," Scotty said. "That, I know for a fact. DJ and I had dinner with him and he told us then that he would like to do a European tour, all of Europe. We said, 'Of course.' I had never come at that time.
"There were two things about this dinner. He asked about it and he asked me if I still had my studio. He only had one or two films to finish, and he said to me, 'Do you still have your studio?' And he said, 'What are the chances of coming in for a few weeks and seeing what we're offering?' That's how he said it.
"I said, 'Yeah. Just let me know a bit in advance so I can block the time out." But of course the management – Parker – wouldn't let that happen, I don't know why.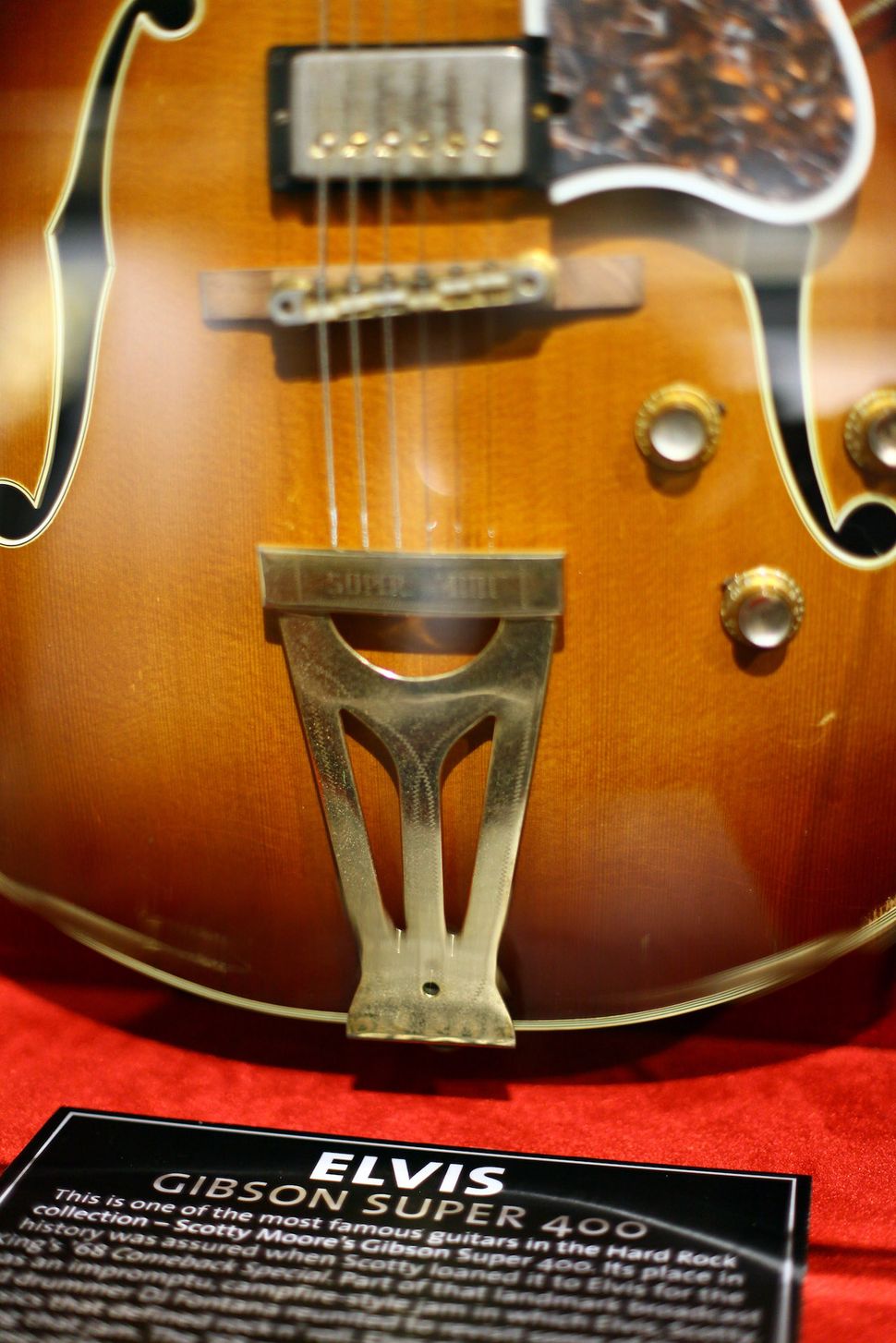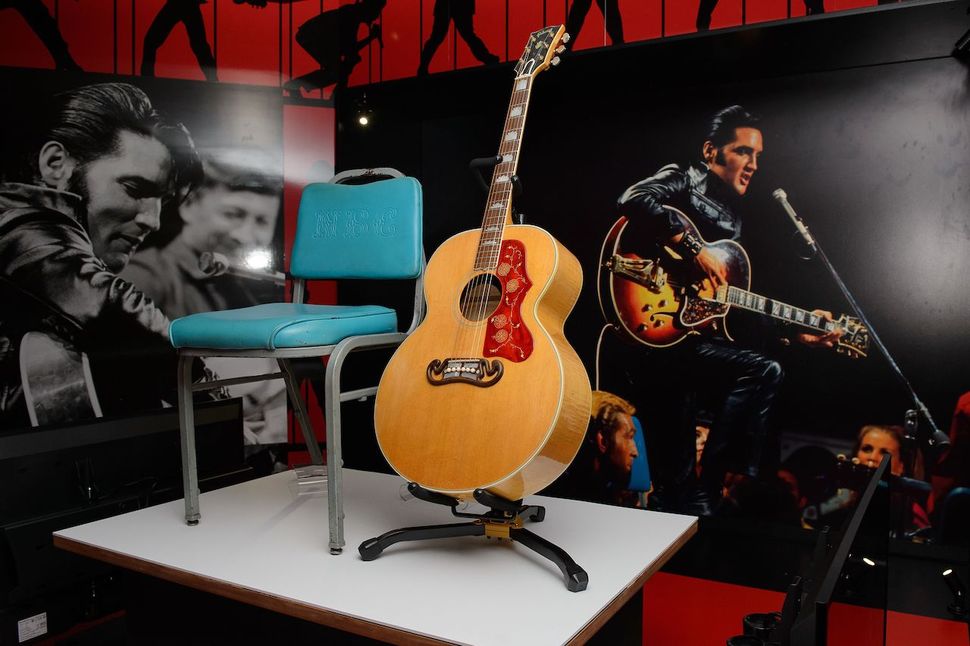 And the guitars? Elvis' Gibson J200 is on display at Graceland. Scotty kept the Super 400 until December 1985: "After years without playing", says Moore's website (opens in a new tab), "he sold it to a private collector, Paul Dragon, for $10,000". Dragon sold it to the Hard Rock Cafe for $15,000. It is believed to still be part of their collection.
Prior to the Super 400 CES, Scotty had played a 1956 Super 400 CES. He sold it to producer Chips Moman in 1963. Moman auctioned it off at Christie's auction house (opens in a new tab) in London. In April 2000, he went for $98,652.
Chet Atkins once asked Scotty why he sold the Super 400. Moore told him he needed a tractor. Elsewhere on the webpage is a photo of the tractor with the caption: "The tractor is still working and unlike the guitar it is still in use".