Katahashi Instruments releases a fully electric violin, drawn from a line of traditional Japanese musical instruments and designed to embark on a futuristic journey. Meet Karen, a daring skeletal violin destined to disrupt the music industry to the core. Abandoning the traditional wooden acoustic chambers, with its futuristic frame with clean lines, Ultralight Karen is a electric violin which commands a second look. Design and product development agency based in Barcelona Animal design brought this innovative music technology to Japanese luthiers Katahashi Instruments. Using computer design systems, the ultralight structure of Karen Ultralight is calculated at an exemplary ergonomic and acoustic level. "This project was a challenge because we did not make any sketches and we design directly with mathematical formulas crossing data of weight, ergonomics and we define shapes on the screen in real time", explains Diego Quiroga, designer product and CEO of Anima. Design.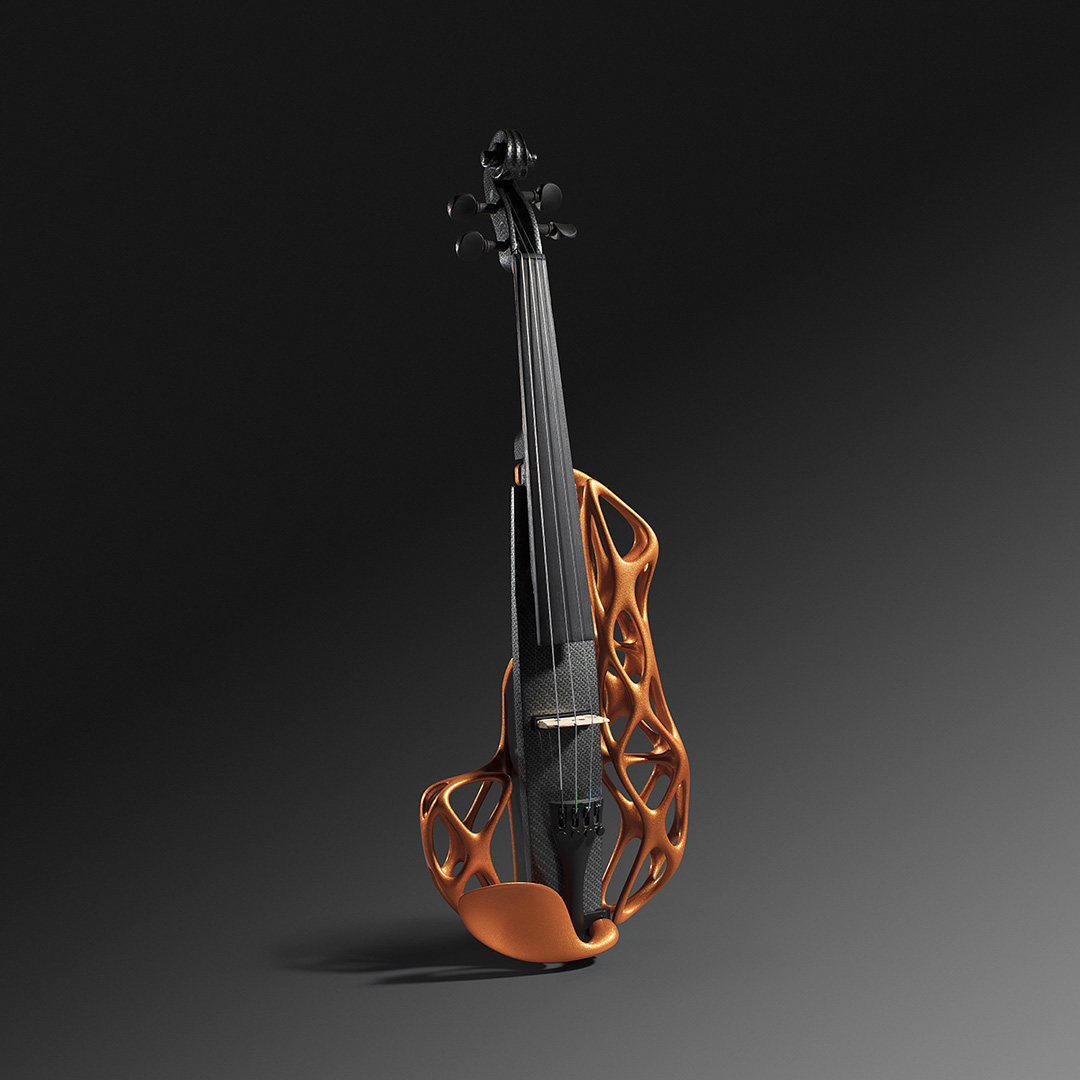 behind the curtains
Its futuristic silhouette is obtained by 3D printing the generative design in polyamide, in line with the innovative process of its creation. Alfredo Gallozzi, professor of computer design at the UPC University of Barcelona, ​​defines computer design as a design methodology based on algorithms. The programs used involve designers defining the whole process by which an object is created instead of specifying fixed shapes, therefore generating the layout derived from the set of instructions, variables and parameters. "This process gives us a huge number of options and alternatives, where there are no limits to the designer's creativity," says Gallozzi. "Instead, it's in contrast to designing an object in a traditional drafting/modeling tool, where we're limited to what the software gives us," he adds. The organic, skeletal, relatively hollow frame, the result of generative design, mirrors natural growth algorithms, balancing functionality and economy alongside rigidity without the inessential material and mass.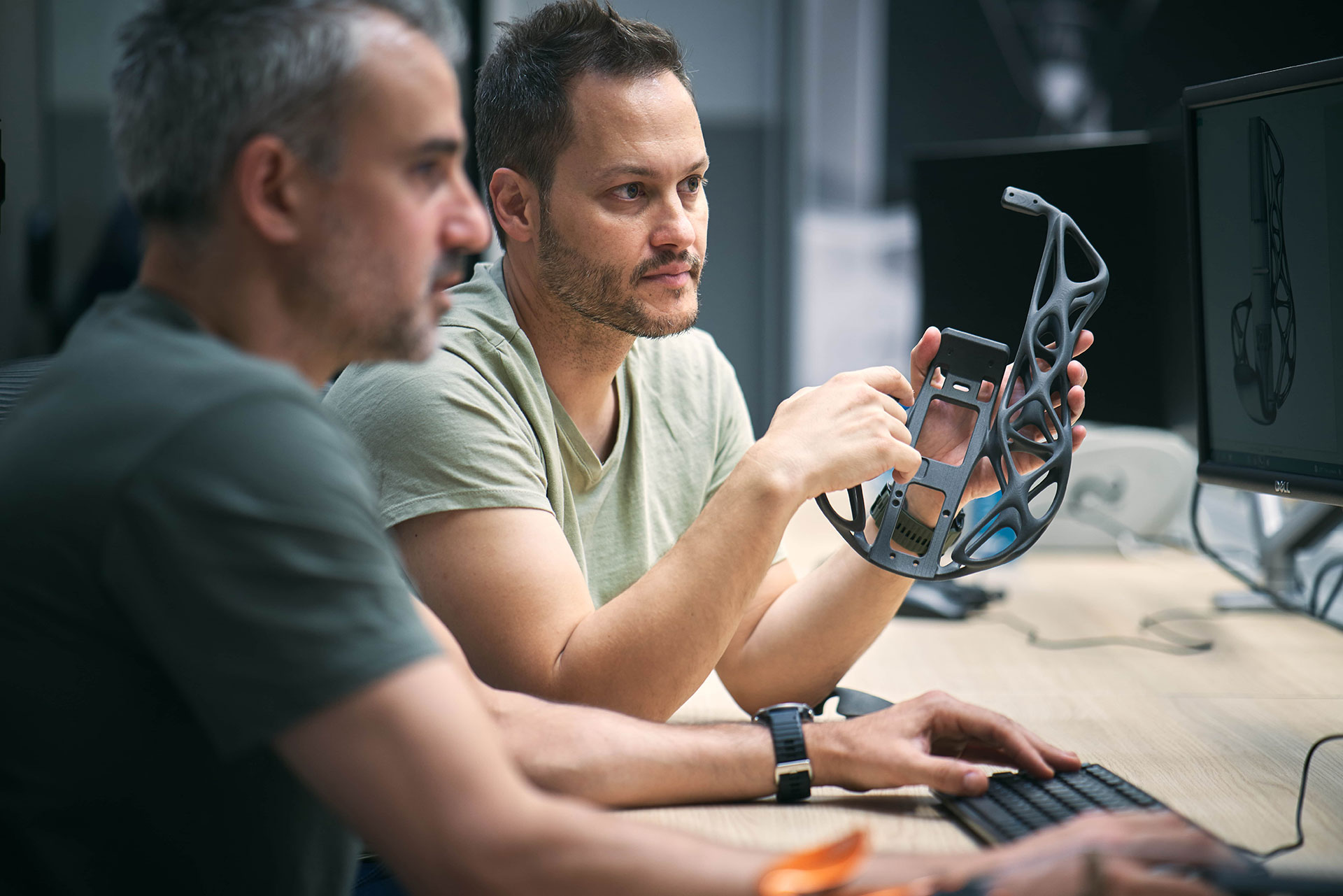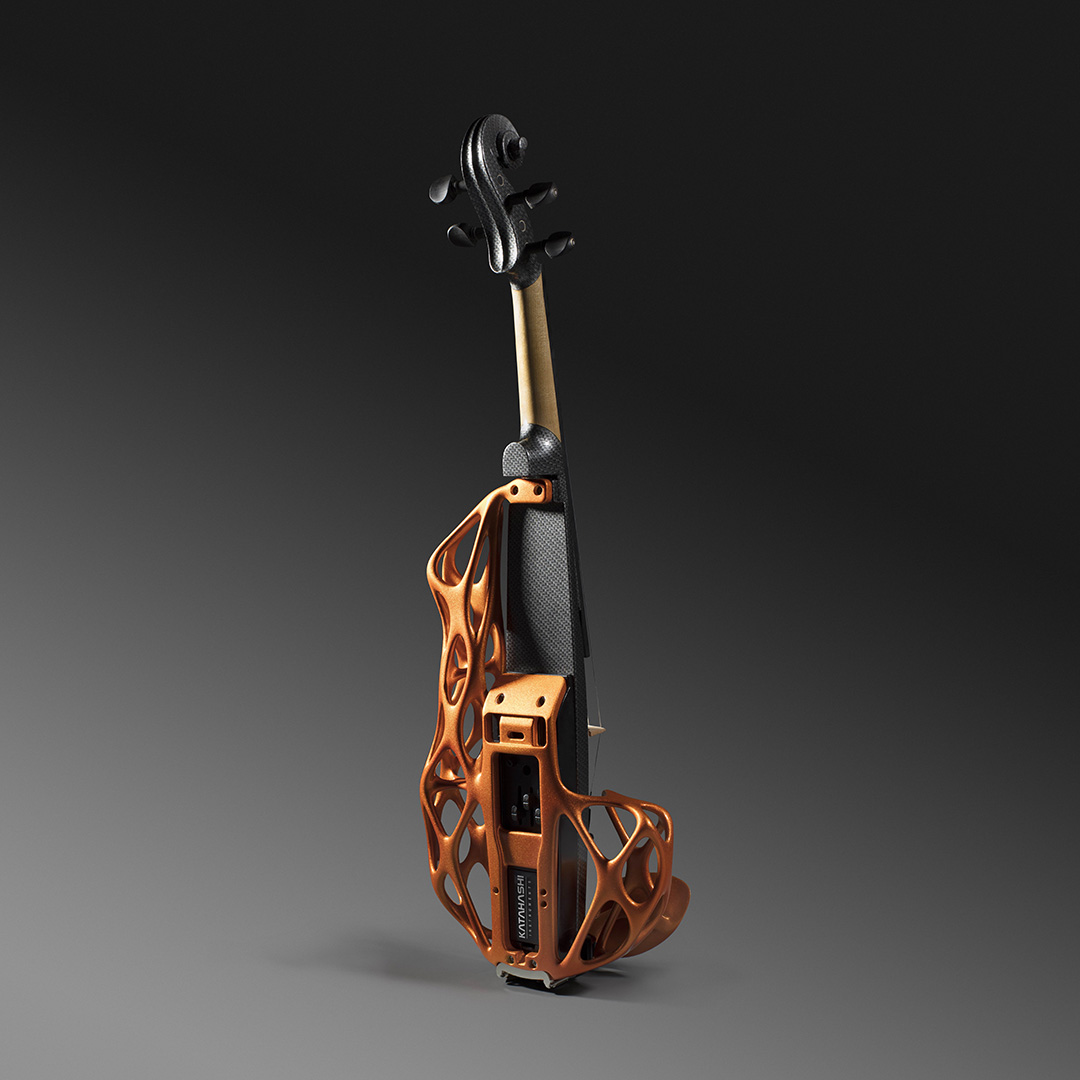 Strike the right chord
Due to ever-increasing innovation and modern manufacturing techniques in music design, intricate designs that were once seemingly unattainable are now becoming a reality, like Karen's organic silhouette. The juxtaposition of Diego Quiroga's experience in product design and Alfredo Gallozzi's extensive computer design know-how has led to this striking blend of modern aesthetics, functionality and lightness. The captivating aesthetic is the culmination of careful light analysis, ergonomic design and the application of high-tech materials.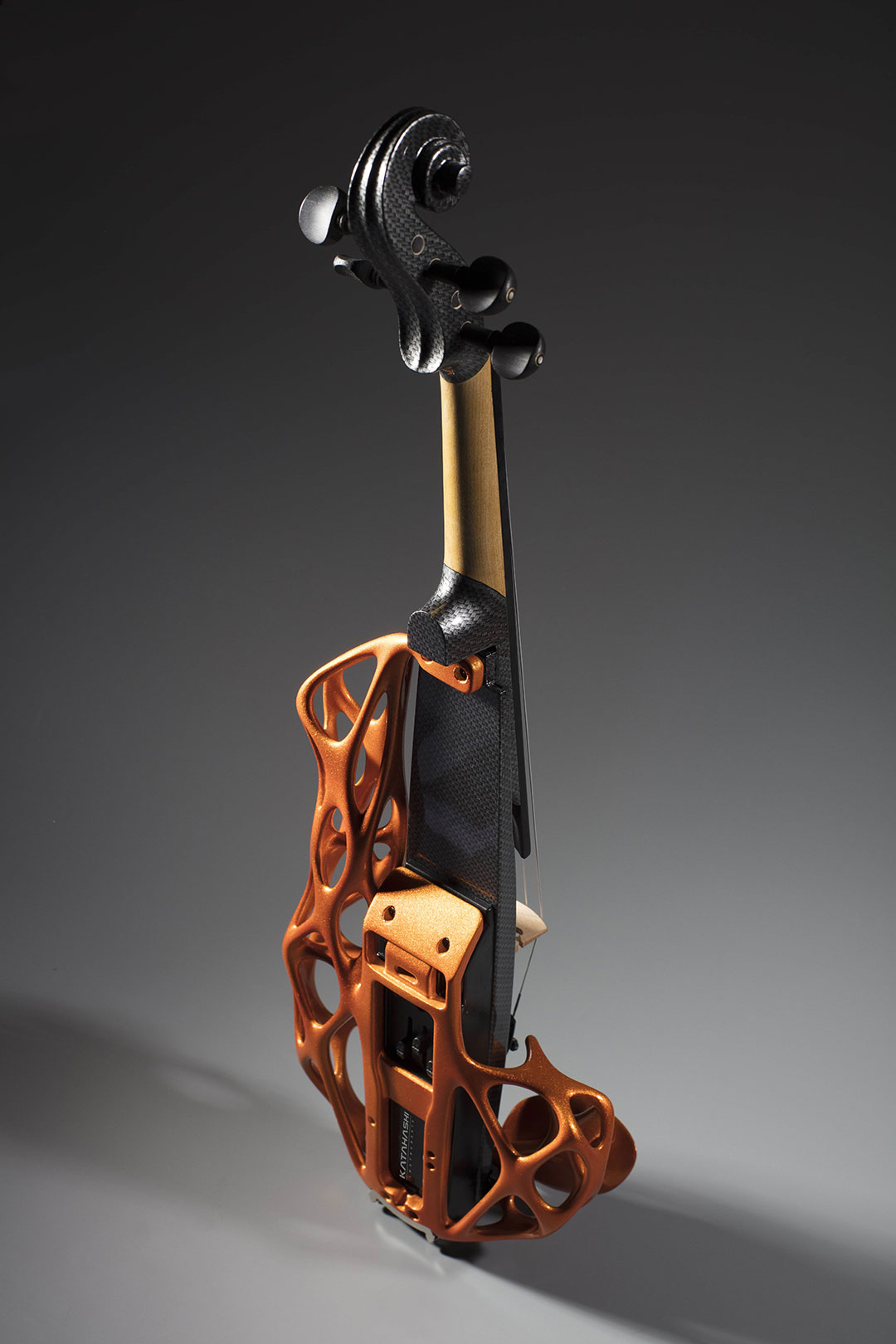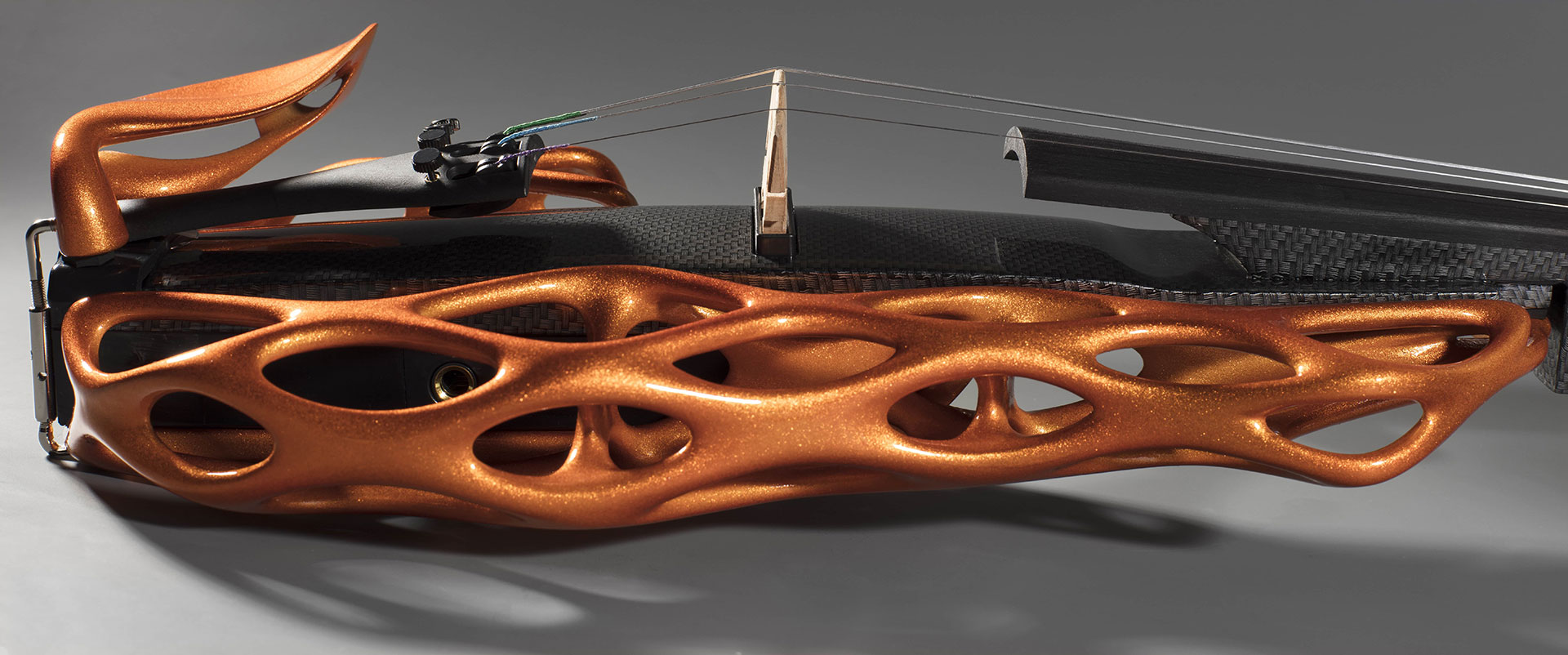 artistic set
Karen Ultralight features a dynamic body, lightweight and made with 100% recyclable polymers, composed of natural wood and finished in carbon fiber for optimal sound design and sono-acoustic response while the frame is a mathematical structure meticulously calculated for its use. The 3D-printed generative frame sits securely on a carbon fiber body, with a birch fingerboard for an enhanced experience that rings a bell. Performing like any average electric guitar, the Karen Ultralight features a 6.35mm jack output, internal 9V battery, active pickup system and headphone jack to keep you playing silent music directly into your headphones and effortlessly avoid complaints from your neighbors. .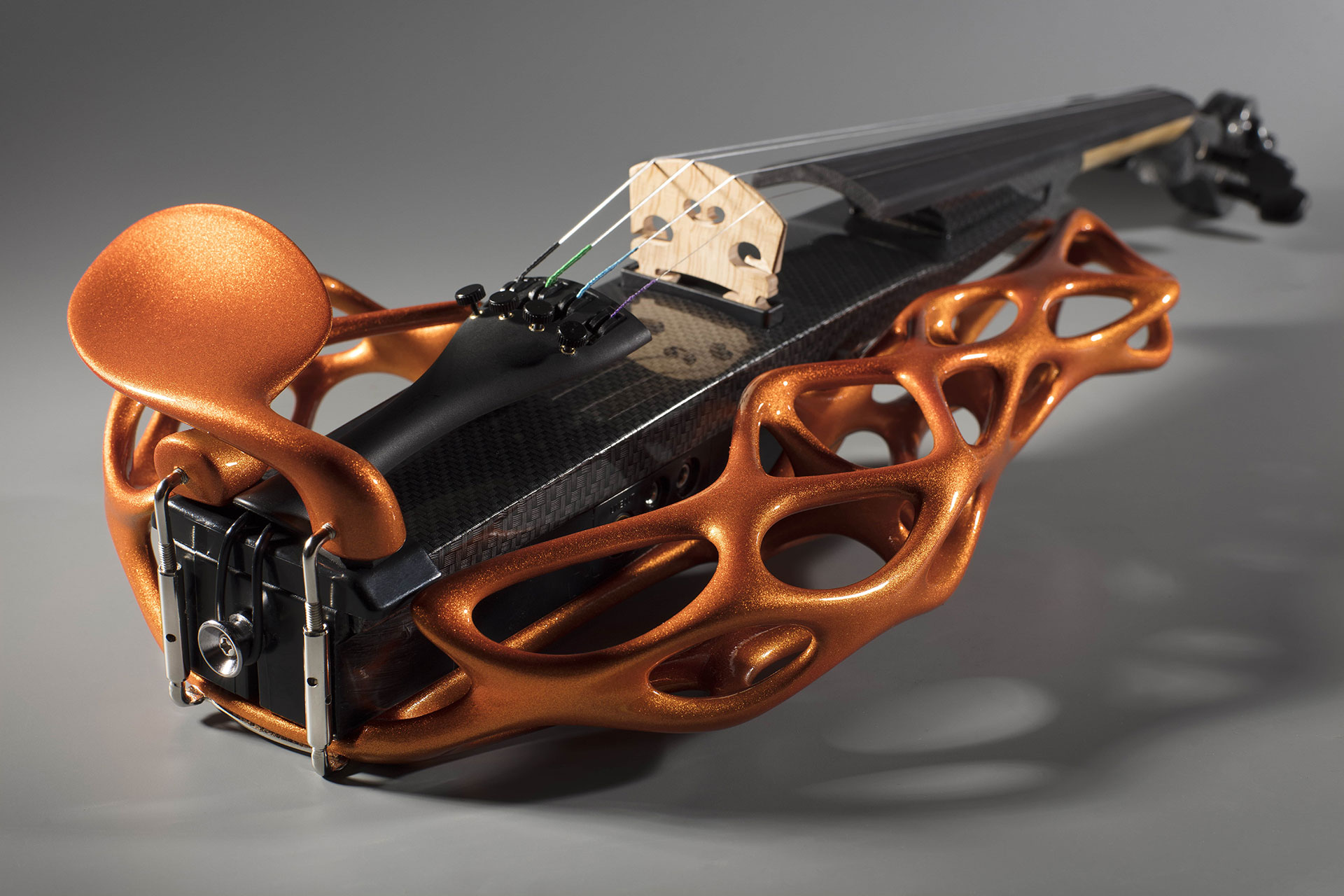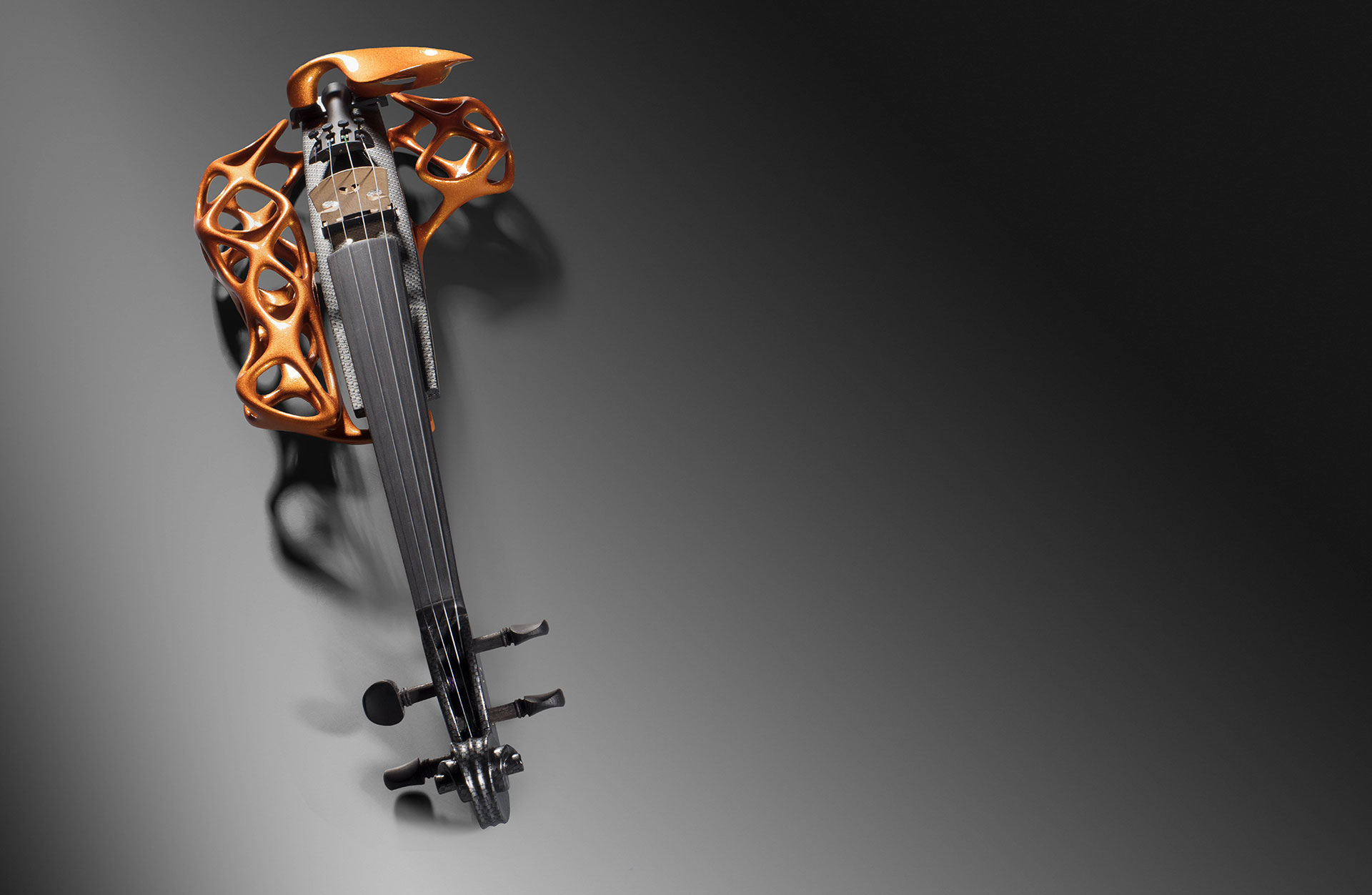 Katahashi Instruments draws on the legacy of Japan's first violin makers, Sadajiro Matunaga and Masakichi Suzuki. Both were trained as shamisen makers and began making violins from instruments brought to Japan around the end of the 19th century from Western sources, using Japanese pine, maple, and sometimes sycamore. . Putting modern manufacturing methods into practice, their new instrument in conjunction with Anima Design's jaw-dropping design evolution, is another step towards producing electrified and modernized tools, giving new talents the ideal ergonomics to move forward.