A new series of violin tours will include three events throughout the 2022-2023 academic year that will bring guest violinists to SUNY Fredonia to work with students and perform at Rosch Recital Hall.
The series was curated by School of Music Assistant Professor Jessica Tong.
To add more interest to each event, regional luthiers will be on hand with instruments to try out and accessories available for purchase. This is an opportunity for students and community members, bridging the gap and making these items more accessible, while supporting small regional businesses. All Violin Series events are free and open to the public.
Violinist Ari Streisfeld will participate in the first event on Sunday, September 11, which includes a masterclass at Rosch Recital Hall at 1 p.m.; Payton's Violins (Luthier) in Mason Hall Room 1051 at 2:30 p.m.; and a concert by Dr. Streisfeld, with the School of Music's violin faculty, at Rosch Recital Hall at 4 p.m. The event is sponsored by Payton's Violins in Rochester, NY
Streisfeld has received worldwide critical acclaim for his interpretations of a varied repertoire and has established himself as one of the greatest interpreters of contemporary classical music. Praised for his "dazzling performance" by the New York Times and his "scintillating playing" by the New York Classical Review, Streisfeld is a founding member of the famous JACK Quartet.
Highlights of the recent season include performances at Wigmore Hall (London), La Salle Pleyel (Paris), Teatro Colon (Argentina), Suntory Hall (Tokyo), Bali Arts Festival (Indonesia), Carriage Works (Sydney, Australia) , Venice Biennale (Italy), Carnegie Hall, The Library of Congress, The Morgan Library (New York), the Lucerne Festival (Switzerland) and the Salzburg Festival (Austria).
He has collaborated with many of today's most prominent composers and has recorded for Mode, Albany, Carrier, Innova, Canteloupe, New Focus and New World Records.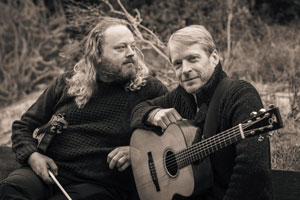 Violinist Edwin Huizinga and guitarist William Coulter, who perform as the duo Fire & Grace, will participate in the second event on Monday, October 31, which includes a violin masterclass at Rosch Recital Hall and a guitar masterclass at Mason Hall Room 1051, both at 6 p.m. and The String House (Luthier) in Mason Hall Room 1051, at 7 p.m. The Huizinga-Coulter event is sponsored by The String House in Rochester.
Fire & Grace, an eclectic collaboration, explores the connective musical elements of classical, folk and contemporary traditions from around the world. Fire & Grace's repertoire is vast, ranging from Bach to Vivaldi, from tango to Celtic tunes, from traditional Bulgarian to American fiddle tunes and waltzes, all played with a sense of discovery and commitment to the elements of passion. and virtuosity – the fire and grace – found in these diverse traditions.
Recent and upcoming performances include engagements at the Carmel Bach Festival, Mozaic Festival, Santa Cruz Baroque Festival, Electric Earth Concerts, Monterey Museum of Art and with A Celtic Christmas by Tomaseen Foley.
The band's self-titled debut album combines melodies from Argentina, Bulgaria and Western Europe with dance elements from baroque and folk music traditions.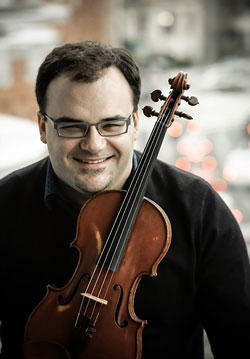 Violinist Markus Placci will participate in the third event on Sunday, February 26, 2023, which includes a masterclass at Rosch Recital Hall at 1 p.m.; The String House (a luthier) in Mason Room 1051 at 2:30 p.m.; and a concert with Mr. Placci at Rosch Recital Hall at 4 p.m. The event is also sponsored by The String House.
Praised for having "a magnificent personality, superb energy, total control and extremely convincing taste" (La Libre Belgique), Mr. Placci has performed throughout Europe, the United States, South America and in Asia.
Since his solo debut at the age of 13 with the Bologna Symphony Orchestra, Placci has performed regularly with major symphony orchestras, including the Barcelona Symphony Orchestra, the Radio Television Orchestra of Spain , the Baden-Baden Philharmonic, the Pomeriggi Musicali Orchestra of Milan, the Teatro San Carlo of the Naples Symphony Orchestra, the St. Petersburg State Philharmonic and the Annapolis Symphony Orchestra, among others.
He has been heard live on BBC Radio, Bartok Radio Hungary, RaiRadio, RTV Espana, and has won international awards such as the "Brahms Preis" in Germany and the prestigious "XXVI Vittorio Veneto Biannual Competition" in Italy.
Placci earned degrees from the Bologna Conservatory and the Boston Conservatory at Berklee, and studied extensively with Zakhar Bron and Mela Tenenbaum. In 2005 Placci premiered Spanish composer J. Cervelló's Violin Concerto to great acclaim, and in 2008 he was appointed to the Boston Conservatory on Berklee Faculty. He plays on a JB Vuillaume violin from 1871, a copy of the Stradivari "Alard".